Fremont Bank was founded in 1964 with the belief that a bank is not just another company, but a driver of long-term prosperity where we all benefit. Our clients trust us to take the funds we earn from their relationship with us and invest it back into the community – and that's exactly what we do.
To that end, Fremont Bank and our Foundation donated a combined total of $2.7 million just in 2021 for causes that addressed food insecurity, housing, healthcare, education and so much more. Both the San Francisco Business Times and Silicon Valley Business Journal recognized us as a 2021 Top Corporate Philanthropist, and we couldn't be more honored.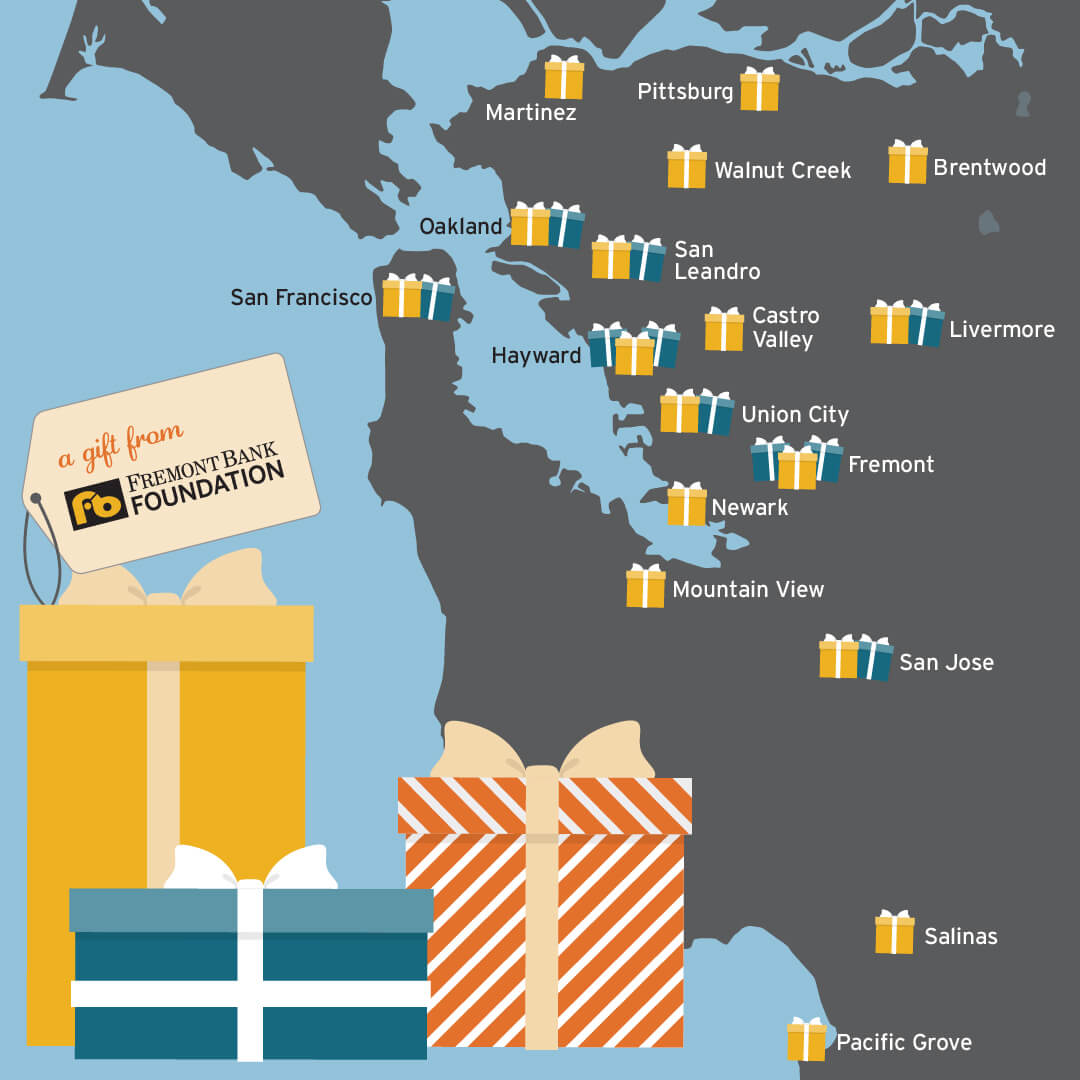 "Every year, we really listen to what challenges our cities are facing, and we consider how our donations can best support those concerns," said Brian Hughes, Fremont Bank Executive Vice President and Foundation President and Executive Director. At Fremont Bank, we are committed to improving the quality of life in the communities we belong to, and this extends well beyond providing banking services.
Most people don't think of a bank as being a community partner in addition to being a financial partner. Get to know us! Maybe there's a way we can support your quality of life in 2022.