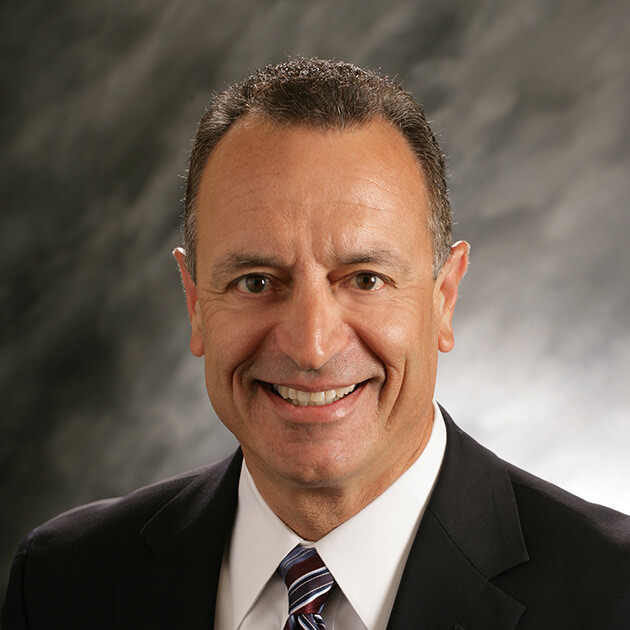 To the clients who have recently joined the Fremont Bank family, welcome. We are proud to be the bank of choice for so many local residents, small businesses, and non-profit organizations. You're joining a close-knit group of outstanding clients and associates, and I'm confident you'll have a positive experience with us.
You've chosen to bank with a service and relationship-oriented organization. In making this choice you now share something in common with every other Fremont Bank client, you've proactively made the decision to bank with us. We've never grown through mergers or acquisition, so none of our clients have had that choice made for them.
Over our nearly 60 years, we've seen many banks flourish and falter. Through it all, we have reliably served our clients and communities. The recent events facing our industry present a good opportunity to call out the value of banking with a community bank, and what makes Fremont Bank different from other banks.
There are several factors worth highlighting:
1. We are independently owned and operated
Being independently owned allows us to operate Fremont Bank with a long-term outlook. We recognize that our success is contingent upon the health and vitality of the communities we serve, and this has helped us to grow and manage our bank responsibly.
2. We have a diversified client base
We provide small business loans to established local businesses in many industries and mortgage loans to well-qualified Bay Area residents. We don't venture into risky types of lending, nor do we have large concentrations of loans in any single sector.
3. Our growth is intentional and deliberate
We grow slowly, one client at a time. We have never grown through acquisition, nor have we looked for ways to fast track our growth. The slow and steady nature of our business helps to ensure we are able to achieve success in varying economic and business environments.
4. We have a strong balance sheet primarily consisting of loans to local businesses and Bay Area residents
We are a traditional community bank that earns deposits from local Bay Area residents and businesses and uses those deposits to make local mortgage and small business loans. By choosing Fremont Bank, your deposit dollars stay local and directly contribute to the economic growth and prosperity of Bay Area communities.
5. We have a long history of strong and consistent financial performance
Our objective is clear: to be a driver of long-term service and prosperity for our community, where we all benefit. This guides how we run our business. We have a long-tenured and highly experienced executive management team, and we are financially strong.
In closing
In times of volatility, I am grateful for the fact that we have managed our bank conservatively over our nearly 60-year history. We have remained disciplined and forgone the potential for short-term profits by not venturing into high-risk activities. We are a bank that serves the comprehensive needs of the communities we serve; we are not a bank that focuses primarily on any narrow client segment. As an independently owned and operated bank that is not publicly traded, we are not conflicted between making decisions that improve our stock price in the short-term and making decisions that ensure the long-term stability of the Bank.
While you are undoubtedly hearing from other banks, I encourage you to consider what's different in what we are saying. We are the only independent, locally owned, full-service bank headquartered in the San Francisco Bay Area, and this allows us to manage our business in a manner that is different from other banks.
If you have any questions or concerns, or would like more information, please don't hesitate to contact us.
Warm regards,
Andy Mastorakis
President & CEO
We're here for you
If you have any questions or concerns, or would like more information, please don't hesitate to contact us.